Homemade Glycerin Soap Recipe (From Scratch)
How to Make Glycerin Soap
Two Methods:
Making soap may seem intimidating to some, especially if you are thinking of a version which requires handling lye, but working with glycerin melt-and-pour soap does not take a lot of time. You can create decorative and functional glycerin soap in your spare time to use at home or package and give as gifts to family and friends. Read on to learn a basic soap making method and a few fun variations.
Steps
Making Basic Glycerin Soap
Buy supplies.

Craft stores sell glycerin, which is a soap base, in solid, meltable blocks. If you're feeling ambitious, you can make your own glycerin, but it's easier to buy blocks of clear glycerin, white glycerin, or a different color. Clear glycerin soap always looks a little transparent, no matter what color you choose. In addition to glycerin, you'll need the following supplies:

Essential oils. Craft stores sell essential oils meant for use in glycerin soap. You'll only need a few drops to scent an entire batch of soap, so you can buy a small bottle. Choose lemon verbena oil, rose oil, lavender oil, peppermint oil, or another oil you'd like to use to scent your soap.
Soap molds. Craft stores sell many different types of molds, ranging from very small to very large in size. Be sure to get a type of mold that is usable for glycerin soap, which will pop right out of the mold as soon as it has set.
Rubbing alcohol. If you don't already have some in your medicine cabinet, pick up a bottle at the drugstore. Pour some into a clean spray bottle; you'll need it to remove bubbles from the glycerin before it sets.

Melt the glycerin in a double boiler.

Cut off as much glycerin as you need to fill the soap molds you bought, then slice it into small pieces that will be easier to melt. Place the glycerin pieces in a double boiler, fill the boiler with water, and place it over medium heat. Continue heating the glycerin until it is completely melted.

If you don't have a double boiler, you can make one. Find two pots, a large one and a smaller one that fits inside. Fill the larger pot with a few inches of water. Set the smaller pot inside the larger pot so that it floats on the water. Place the pots on a burner over medium heat. Put the glycerin chunks into the dry, smaller pot and allow them to melt.
You can also melt the glycerin in the microwave. Place the chunks in a microwave safe bowl and heat them in 30 second increments until they are entirely melted.
You can melt the entire block of glycerin or just cut off a little at a time until you've melted an amount that seems suitable for your soap-making project.The finished soaps will have the same mass and volume as the glycerin chunks, they'll just be reformed into pretty shapes.

Stir in the essential oil.Add just a few drops of the oil; since it's so concentrated, a little goes a long way. Use a wooden spoon to stir the drops in until they are thoroughly combined with the glycerin, then remove it from heat.

Prepare the soap molds.Set the molds on a flat surface lined with paper towels. Use the spray bottle full of rubbing alcohol to lightly mist the insides of the soap molds, coating the area where the glycerin will go. The alcohol prevents bubbles from forming in the soap as it cools and dries. If you don't use alcohol, your finished soap may have a layer of bubbles.

Pour the soap.

Lift the top of the double boiler and carefully pour the soap into the molds. Fill each mold to its rim. Be careful not to let it overflow, or the soap will come out misshapen.

If the soap is tricky to pour using your double boiler, use a funnel to pour it into a bottle or pitcher with a spout, then transfer the liquid to the soap molds. You'll have to do this quickly, though, so the soap doesn't get too cool before it makes it to the molds.
If necessary, reheat the soap before you pour it. Heat it back up in the double boiler or place it in the microwave for a few more short bursts of heat to make it easier to pour.

Spritz it with more alcohol.Use the spray bottle to mist the soap after it has been poured into the molds and while it's still in its liquid stage. This way you'll prevent the formation of bubbles on the flat side of the soap, too.

Let the soaps cool, then pop them out.

Let the soaps cool in their molds for an hour or two, until they're completely hard. Invert the soap molds to pop out your brand new glycerin soaps.

Tap the back of the mold gently if the soap does not come out right away.
Store the soaps in an air-tight container until you are ready to use them.
Trying Fun Variations
.

After melting the glycerin, pour it into a large metal or plastic bowl. Add a few drops of the essential oil of your choice. Dip a length of rope into the liquid, then remove it from the bowl and let the liquid cool and harden. Dip it again to add a second coating, then remove it from the liquid and let the second layer cool and harden. Continue dipping the soap in this manner until the soap has reached your desired thickness.

Get creative with the material you use for your rope. Rather than dipping a straight length of rope into the glycerin, try tying it into a loop or a knot to create soap in different shapes.
Hang the rope from your shower head so it's handy to use each time you take a shower.

Make soap of different colors.You can buy a block of clear glycerin and color it yourself using cosmetic-grade coloring, available at craft stores. After melting the glycerin, separate it into a few different containers and add a few drops of coloring to each one before pouring the liquid into the soap molds.

Add decorations to the soaps.

You can add solid objects to the soaps if you want to give them extra flair. This is a great way to personalize soaps to make favors for baby showers or kids' birthday parties, or to match your bathroom décor. Consider the following options:

Make floral soaps by suspending dried flower petals in the liquid glycerin before you pour it into the molds.
Make birthday party soaps by filling the molds halfway and then inserting a small toy, like a tiny plastic animal or other gadget, in the center of the soap. Pour more liquid soap over the toy to cover it completely.
Make baby shower soaps by pouring soap into the molds and then inserting small plastic rattles or other baby items into the soap.

Make your own molds.

If you can't find a mold you like at the craft store, try making your own. Any hard plastic item can serve as a mold. If you use an item that's usually used to make food, be sure to wash it carefully before you use it again.

Ice cube trays make excellent soap molds. Use simple square trays or buy trays with interesting shapes, like fish, shells or skulls.
To make larger soaps, use small plastic bowls or cups. You could also use a recycled plastic container, like a yogurt cup.
Community Q&A
Question

Liquid glycerine -- will it harden in o a bar?

wikiHow Contributor

Community Answer

Glycerin soap is not glycerin, but soap with the addition of glycerin. Glycerin (glocerol, propanetriol is not soap, but an alcohol, and will not harden into a bar.

Question

How can I turn liquid glycerin into a solid soap?

wikiHow Contributor

Community Answer

Typically, a controlled amount of lye is added to liquid glycerin/glycerol so that it will harden after heating.

Question

I used cupcake pans as my mold, but the soap does not want to pop out. What can I do?

wikiHow Contributor

Community Answer

Use a hammer/mallet on the bottom of the pan.

Question

Do I have to use rubbing alcohol?

wikiHow Contributor

Community Answer

No, any alcohol with a high percentage alcohol content will be fine,

Question

Can I use the soap immediately after it hardens?

wikiHow Contributor

Community Answer

Yes, since there no lye is used. It hardens pretty fast. You need to work with it fast if you want to add additives such as color, herbs or toys.

Question

Can salts, sugars, vitamin E, or oils be added to this method?

wikiHow Contributor

Community Answer

Yes, these items can be added to the soap.

Question

I used vanilla extract to flavor my soap, and mixed with the rubbing alcohol, it made it smell weird. Is there any way I can get rid of that smell?

wikiHow Contributor

Community Answer

Not now, but in the future, I would recommend using any alcohol like Everclear that doesn't have such a powerful smell.

Question

How long should I wait during a two-tone color soap before layering the second color?

wikiHow Contributor

Community Answer

Wait for the first layer to set. Once the first layer is set, you can pour the other color, which should not be fuming hot.

Question

How do I remove white paint from bare wood?

wikiHow Contributor

Community Answer

Put a mild detergent directly on the towel. This will slowly remove the paint. Afterwards clean the wood with cold water to remove all the detergent.

Question

Can I add Shea butter to a clear glycerin based soap like the one in this recipe?

wikiHow Contributor

Community Answer

Yes! However, it will not work as well as a cleanser.
Unanswered Questions
How can I make basic soap with PH7 in my home?

Can I add 5% water to glycerin base while heating for melt and pour soaps?

Can I add besan and almond oil?

Can which hazel be used in the place of rubbing alcohol?

How can I make a soap without glycerin
Ask a Question
200 characters left
Include your email address to get a message when this question is answered.
Use a toothpick or something similar to carve with to make some fun designs
Wrap soap in trimmed waxed paper or clear plastic wrap to keep the surface clean and then place in gift wrap or crafting paper. Tie with a ribbon or bow for gift giving.
If you would like to make a soft white soap, instead of clear soap, purchase an opaque glycerin soap base to melt and pour and do not add coloring.
Display homemade soap in clear, glass containers to decorate your kitchen or bath.
Warnings
Melt & Pour soap can get very hot - Gloves, clothing that covers exposed skin and eye protection should be worn. Children should be well supervised.
Things You'll Need
Soap molds

Rubbing alcohol

Spray bottle

Glycerin

Essential oils

Knife

Double boiler or microwavable container

Spoon

Soap colorant
Made Recently
Loading...
Did you try these steps?
Upload a picture for other readers to see.
Upload error
Awesome picture! Tell us more about it?
Article Info
Featured Article
Categories: |
In other languages:
Español: , Italiano: , Deutsch: , Português: , 中文: , Русский: , Nederlands: , Français: , Bahasa Indonesia: , Čeština: , हिन्दी: , 한국어: , 日本語: , ไทย: , العربية:
Thanks to all authors for creating a page that has been read 387,217 times.
Video: How to Make Clear Soap Base From Scratch.
How to Make Glycerin Soap images
2019 year - How to Make Glycerin Soap pictures
How to Make Glycerin Soap advise photo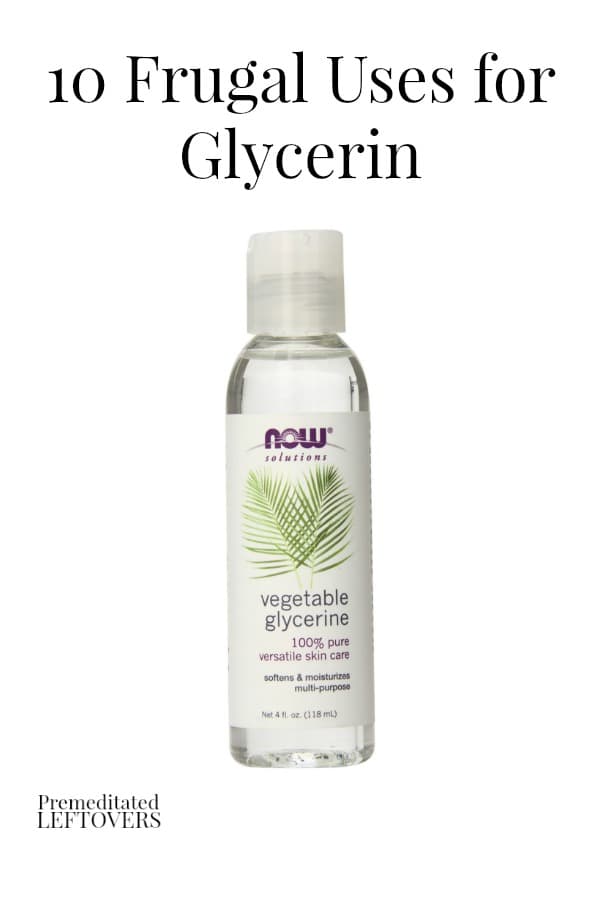 How to Make Glycerin Soap pictures
How to Make Glycerin Soap new pics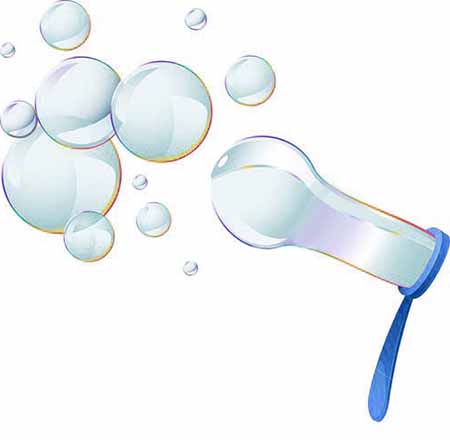 photo How to Make Glycerin Soap
Watch How to Make Glycerin Soap video
Discussion on this topic: How to Make Glycerin Soap, how-to-make-glycerin-soap/ , how-to-make-glycerin-soap/
Related News
Why Alignment thinks itll be the company to pull this off
Bladder Problem Top 10 Myths About Overactive Bladder
10Unobvious Signs That Your House IsBeing Watched byRobbers
Carrabbas Italian Grill's bread and dipping oil is elegant and tasty
Root Beer-Glazed Ham
15 Products to Help You With Portion Control
Black Boys Haircuts 2019
How to Root the HTC Thunderbolt
6 Things That Happened When I Tried Intermittent Fasting For A Week
How to Teach Adults a Foreign Language
The New Way To Get Over Jet Lag 66 Faster
How Can My Doctor Help Me Lose Weight
How to Balance Your Blood Thinners and Bleeding Risks
The Best Workout for Weight Loss, Heart Health
Healthy After-School Snacks
Date: 06.12.2018, 17:29 / Views: 95262
---